Pin It
Here's my part! Click on the image to head over to my store to download it!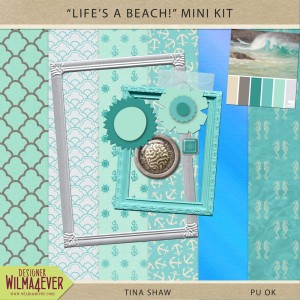 A very pretty ocean-esque color palette this month…with the "Life's A Beach!" theme!
And I am proud of myself!  I have a FULL KIT to release with this mini kit freebie AND quick pages!  That's right! PageS…
as in, more than ONE!  🙂
We are all on different time zones, so if someone doesn't have their part up yet, please check back later.
Wilma4Ever (this is the train station's main hub, there is no download here)
Win 6 Prizes when you create your Legacy!!
You can grab the full kit in my store!
Run on over to my Facebook page to grab any (or all) of the quick pages, too!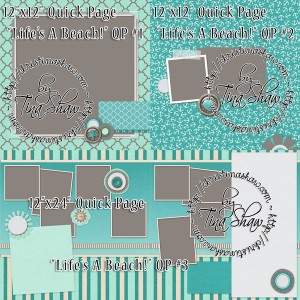 And always, always, ALWAYS leave some lovin' for your designers!  🙂