Pin It
Do you love it?!?!?!?  I sure do!  This color palette was great and I found some cool styles to use in it, too!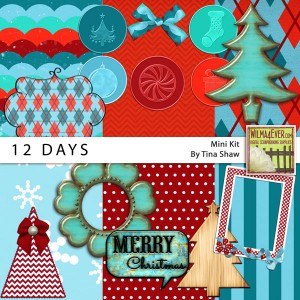 Click HERE to go to my store and grab my part of our "12 Days" collab TODAY ONLY!!!
You can also post in our store to be entered into a drawing for a free kit and any parts of this kit you may miss!  Hurry!  Go do it!!!