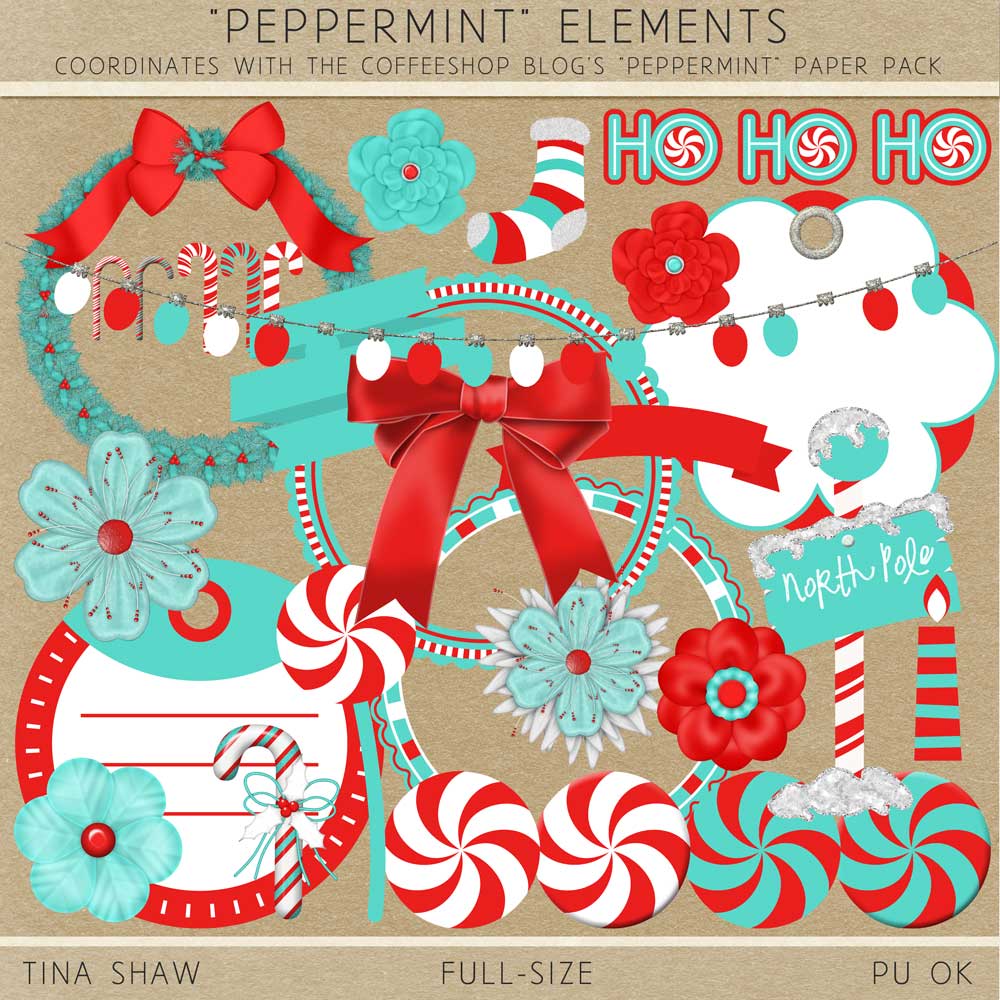 The CoffeeShop Blog "Peppermint" Companion Pack!
So Rita over The CoffeeShop Blog offered up this lovely "Peppermint" Paper Pack!
And I thought the colors were great and the papers adorable, but it was sure calling for some elements! So, I made some!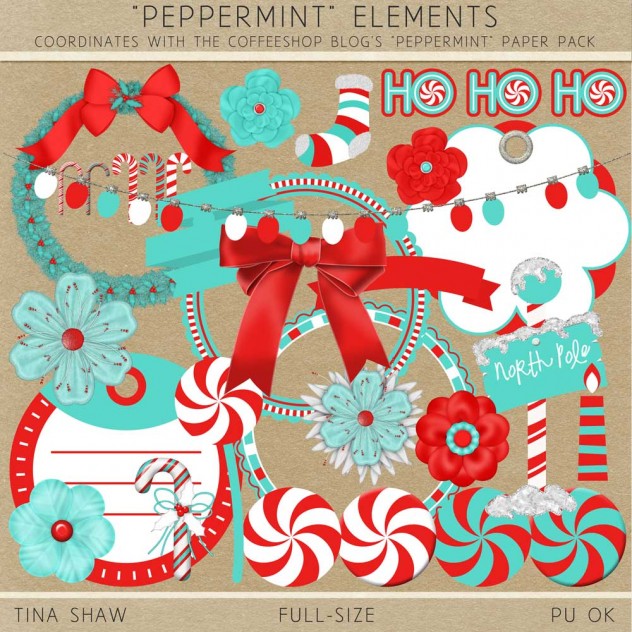 Feel free to grab them up HERE! Please leave some love if you like (and don't forget about Rita, too)!