Pin It
I'm a little late posting this, but at least it's still the first of the month!  I hope you'll check back and check my store over at Wilma4Ever later, as the full kit of this blog train this month is HUGE!  The colors are great and who doesn't love a theme with a reason to use a million flowers?!?!?!?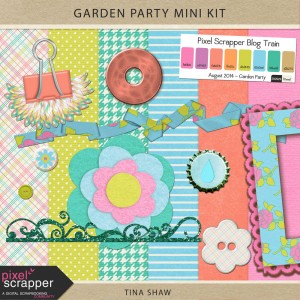 My mini kit contains 6 300dpi full-size .jpg papers and 10 300dpi .png elements.  The full kit will have over 65 papers and over 240 elements (and I'm not done yet…)!!!
Catch the full train HERE!
You can download my part at any of the following:
Ge.tt Part 1
Ge.tt Part 2
Please don't forget to leave some love for the designers!  A lot of their time, experience and hard work go into these things!
As a bonus, you can grab this quick page, made from my kit, on my Facebook page!