Pin It
I was watching the memorial service for the five fallen Dallas police officers yesterday.
Yes, we live in Fort worth, so this hits close to home. But I was so inspired by this quote during George W. Bush's speech, that I was inspired to make and share…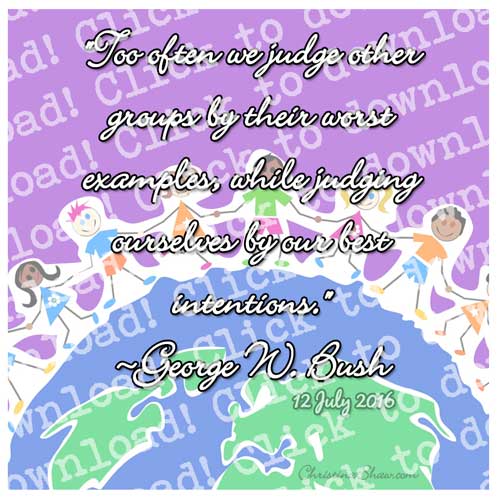 Feel free to download and share!
Did you watch the service, too? Feel free to leave your thoughts and prayers (but no political agendas – those will be deleted).