Pin It
Guess what?!?!?! Another freebie!
I bring to you this mini kit…20 patterned textured papers (full-size, 3600x3600px, 300dpi, .jpg files) and 18 elements (300dpi, .png files)!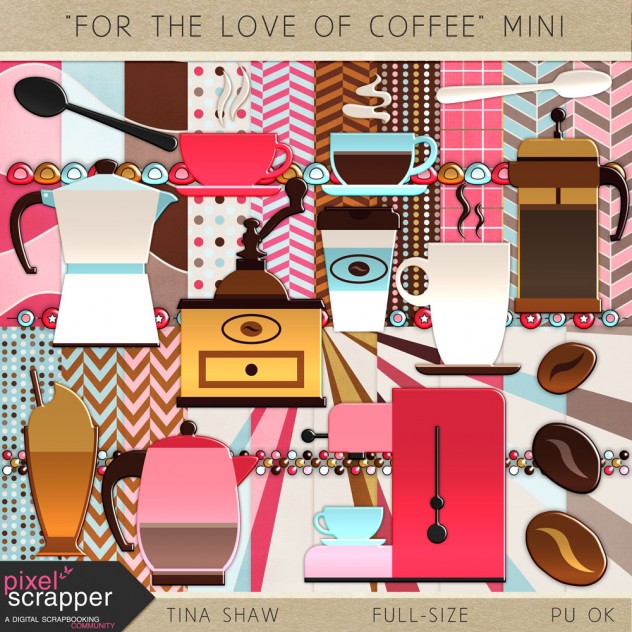 If it looks familiar, it's because I also offered a freebie back in November for International Coffee Day. I used the same templates but with this new color palette!
Catch the full train HERE!
Please don't forget to leave some love for the designers! A lot of their time, experience and hard work go into these things!
Uploading Note: If you are having issues uploading, it is possible that the bandwidth limits may have been maxed out, but that's a limit set out by the hosts (4shared, box, MEGA, etc.) – if so, I apologize. If you need to troubleshoot further, please see THIS POST about generic troubleshooting.