Pin It
Possible photo shoot locations…graffiti and murals.
Jennings-May-St. Louis Park
645 Berry Street
Fort Worth, TX 76110

1063 West Lowden Street underpass

1204 East Maddox Avenue
Fort Worth, TX 76103

Old Drake's Cafeteria, 953 East Rosedale & Veal Street

Westbound TX-180 (Lancaster), near South Riverside Drive
Community Crossroads, 1516 Hemphill St, Fort Worth, TX 76104

Across the street from Union Gospel Mission, 1304 TX-180

The backside of Union Gospel Mission's Donation Dropoff Center

Veteran Services? The Transfer Center (WhenWeLove.org) Near Aquatech and Got You Covered Workwear
1127 TX-180
Fort Worth, TX

2625 NW 18th (Long Avenue & 18th Street)

Art Studio on Race Street
2814 Race Street
Fort Worth, TX 76111

East 4th Street Bridge (over railroad tracks, where 4th & 1st meet)

1287 E 4th Street (Veteran's Wall)

Woody Creek Bar-B-Q
Mall Circle (Ridgmar Mall)
Fort Worth, TX 76116

Wall behind the Rose Marine Theater
1440 N Main St
Fort Worth, TX 76164

Wall on Chalios Mexican Restaurant
2020 N Main St
Fort Worth, TX 76164

Back wall of Walgreen's at Berry & McCart
3149 Sandage Avenue
Fort Worth, TX 76109

Back wall of shopping center with Tuesday Morning, El Paso Import Company / "Lockheed Wall"
5141 Rock Quarry Road
Fort Worth, TX 76132

Foch Street underpass, under Lancaster
1197 Foch Street
Fort Worth, TX 76107

Under the Chisholm Trail overpass
1859 Old University Drive
Fort Worth, TX 76107
(green tennis shoe, "Moo Moo Buckaroo" cow, jogger)

Columns under the overpass near the Trinity Park Duck Pond
2200 Trinity Park Drive
Fort Worth, TX 76107

Southwest Community Center
6298 Welch Avenue
Fort Worth, TX 76133

1998 Watauga Road underpass (may have been tagged and painted over)
Fort Worth, TX 76106

Operation Stitches Warehouse (back of Calvary Cathedral International parking lot; may not be there or be accessible anymore)

On retainer walls along railroad near Vickery and Summit Avenue (not sure how to access it though, or if this has been covered yet)
Texas Best Pawn & Jewelry
3314 W Normandale Street
Fort Worth, TX 76116

Fish under bridge near Heritage Plaza/Trinity River area (Main Street, near downtown)?

Antiques Cafe (Train on wall, behind Kell Cleaners on Lancaster)
6613 Kerr Street
Fort Worth, TX 76112

Amphibian Stage Productions
155 US-287 BUS
Fort Worth, TX 76107
(Not shown on Google maps, but there is a painted mural on the gray wall – a frog, I think)
Tim Love Catering, 746 US-287 BUS/713 N. Main Street, Fort Worth, TX 76104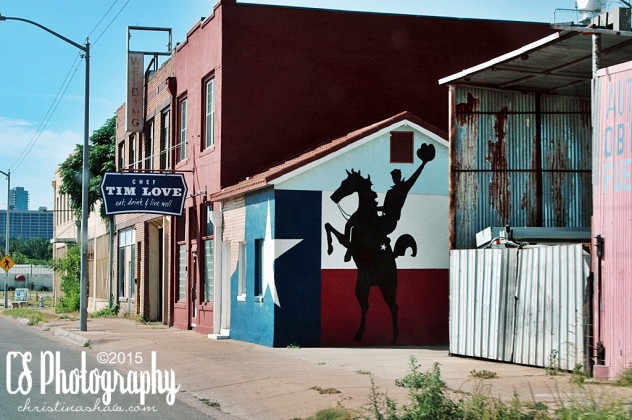 North Texas Steel Company, Inc.
412 W Bolt St
Fort Worth, Texas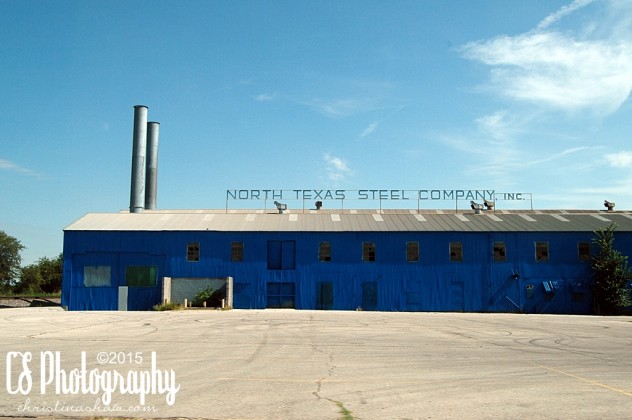 Also, these: https://www.fortworth.com/blog/post/fort-worth-murals/