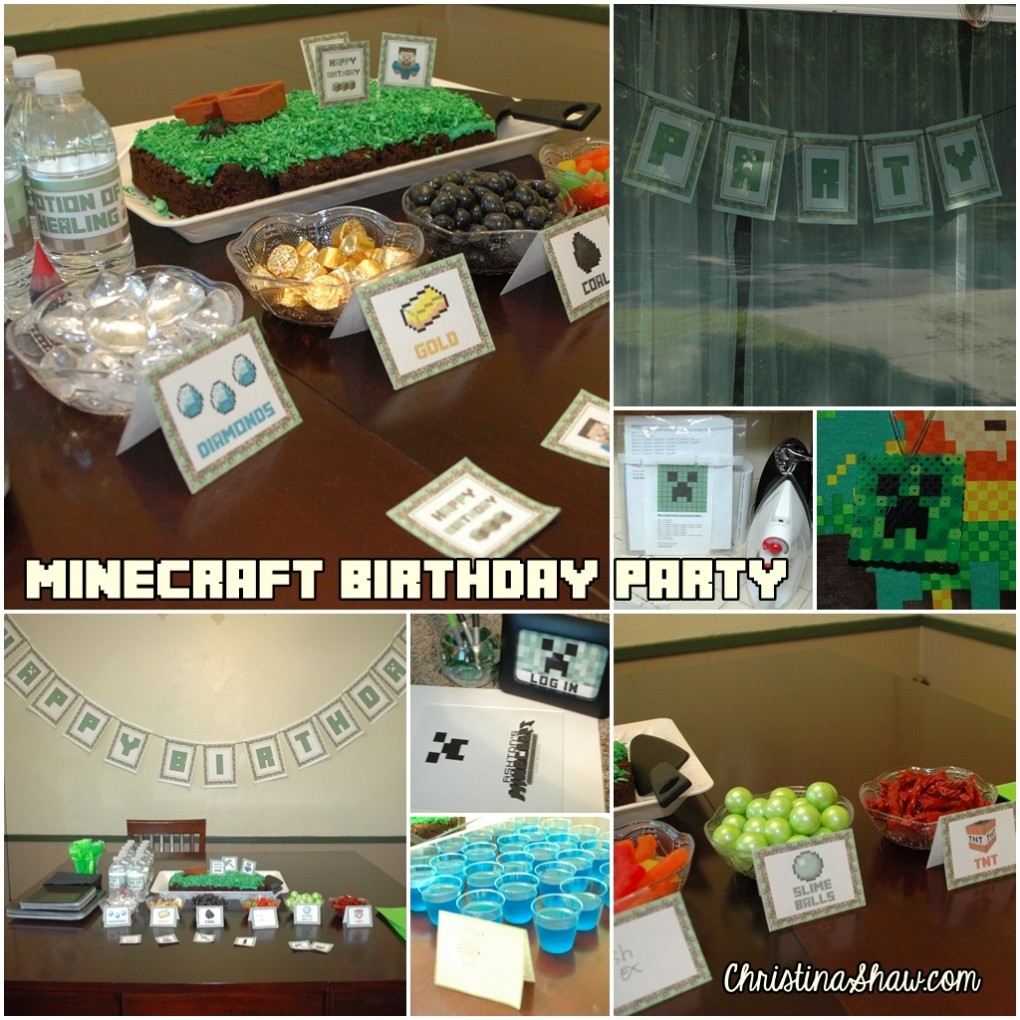 Ashton's 10th Birthday Party: Minecraft
So, about a week before his 10th birthday, Ashton decided he wanted a Minecraft themed birthday party.  Thank goodness for Pinterest!  I was able to pull it off!

I listed all of this over at Catch My Party, too, but here are the details…
We held the party at home, in the dining room.  I used Minecraft printables from Printabelle. We had Minecraft Creeper Pizza for lunch, even though the pepperonis on one of the pizzas seriously moved during baking!  We also had "water" (berry blue Jell-o "shots") in little blue shot glasses.  I had individual small water bottles of "Potion of Healing" and we added a drop of red food dye to make it pink after opening.  For his cake, it was a  Grass Block Cake (Devil's food cake with chocolate chips, frosted in green icing and topped with green dyed shredded coconut). For party favors, the kids made their own Creeper Face bags (each kid drew and colored the Creeper face onto a green paper party bag) then they filled the bags with diamonds (plastic table scatters), emeralds (glass beads), coal (black colored chocolate covered peanuts), TNT (red Twizzlers), slime balls (green gumballs), fish (juju fish), and gold (Rolo candies).  For an activity, I had printed up a Creeper face Perler bead pattern and the kids made those.  Then, they wanted to keep making more, so during the party, I printed up some more Minecraft Perler bead patterns I had found and the kids thoroughly entertained themselves with that the remainder of the time!
Complete success!