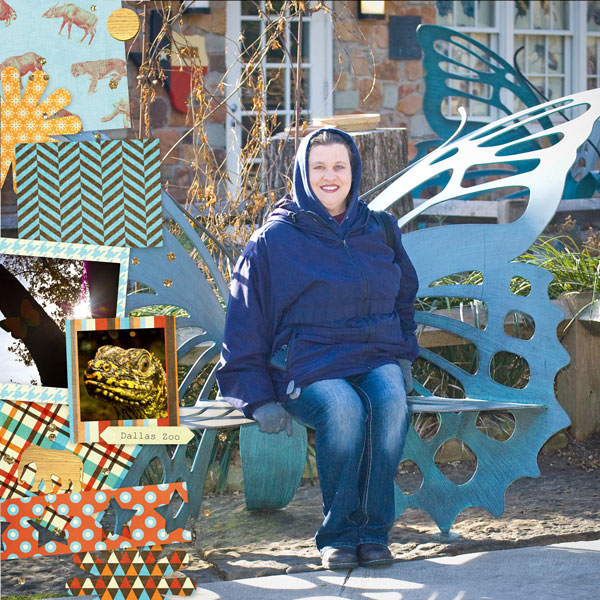 Oh-eM-Gee! I made a digital scrapbook!
Well, actually I made two…but for this post, let's just take a glance at my trip to the Dallas Zoo with my hubby for my 38th birthday! 🙂  I wanted to go to the Dallas Zoo.  It had been 20+ years since I had been and hubby had never been (even though he grew up in Fort Worth (33 miles away) and I grew up in Texarkana (181 miles away)…go figure!). My birthday is in January. The zoo is open year-round. However, the day we went, while clear, was so cold!  It was 16-degrees when we arrived around 9:30 a.m. and only warmed up to around 27-degrees by the time we left around 1:00 p.m.  We didn't get to see a lot of the exhibits because the animals were put away due to the cold temperatures (life most of Africa) nor did we get to ride the monorail train around Africa (boo!), but we still got to see a good deal, including spending plenty of time in the children's area, especially with the goats and sheep in the petting zoo!
Anyways, I had a ton of photos, so I just dedicated an entire scrapbook to it.  So, here you go!