Wilma4Ever Blog Train {July 2013}: "Popsicle Parade" Mini Kit
 Welcome to the Wilma4Ever "Popsicle Parade" Blog Train! Here's the Blog Train Slideshow.  Check out all the gorgeous goodies everyone has made…
We are all on different time zones, so if someone doesn't have their part up yet,please check back later.
Here is the blog roll:
Wilma4Ever (this is the train station's main hub, there is no download here)
My part can be found in the store, here or click the "Download" button below!  You'll get 5 300dpi PU .jpg papers and 12 300dpi PU .png elements.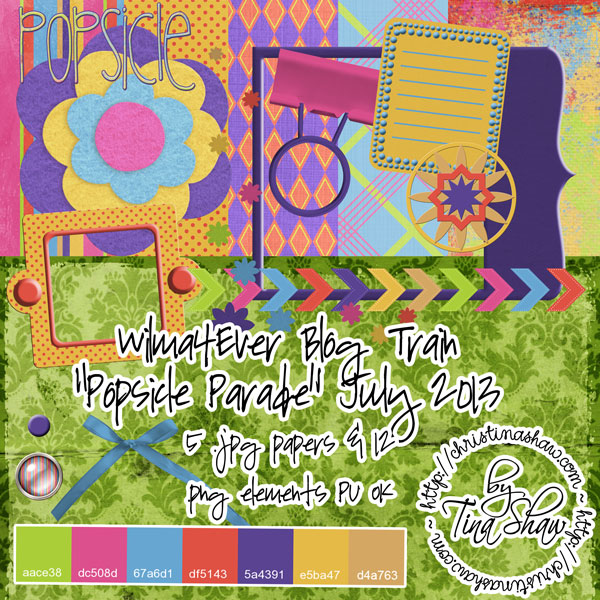 Wilma4Ever Blog Train {July 2013} "Popsicle Parade" Freebie