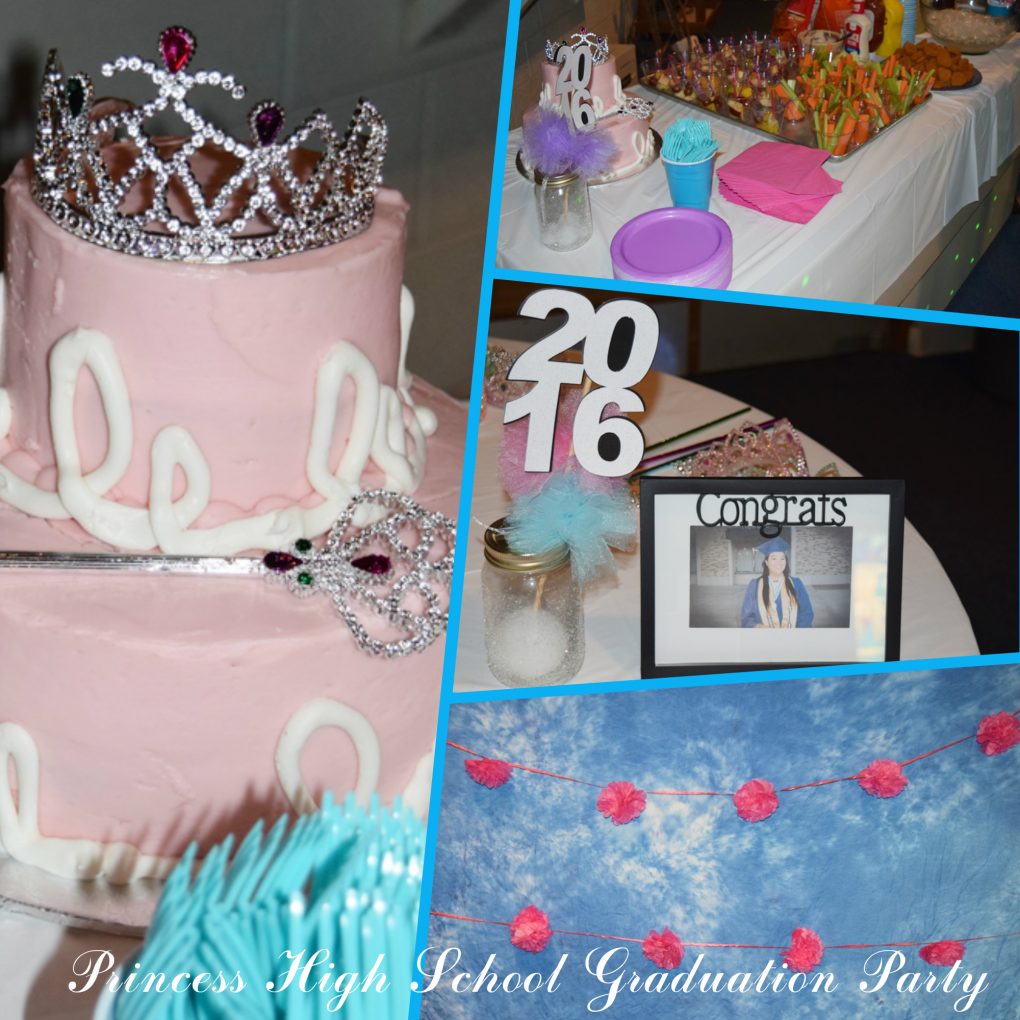 Princess Themed Graduation Party
So, child number 2 (the middle child) just graduated high school! Yay!
2 down…1 to go! 🙂
And we had a party…mostly, it was for her to invite her friends and hang out and celebrate. She LOVED Disney World when she went with her band last year, so we opted for a "light" princess themed party. Most things coordinated in shades of pink, purple and aqua.
We held the party in our fellowship hall/puppet theater at our church (hey, it's free for our use!) and they had an audio system (my youngest child and hubby actually run that for programs/services anyways) and I rented a few lights from a local company. We OWN a small disco ball and fog machine (should I be ashamed?!?!?!).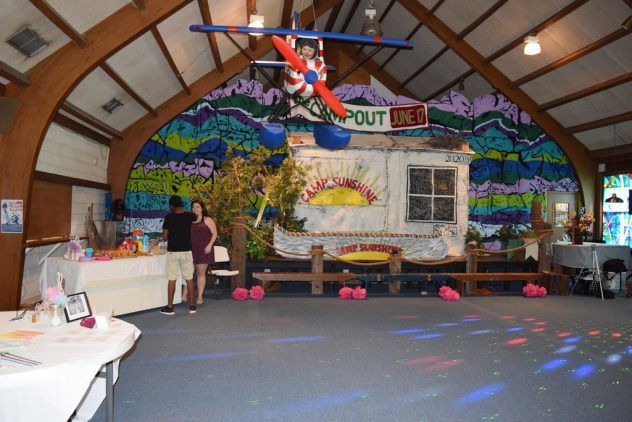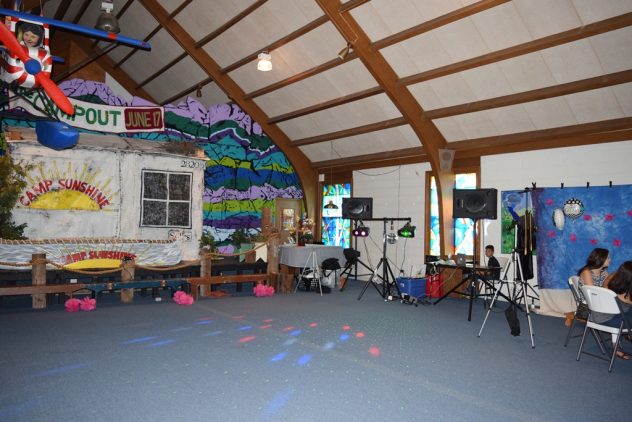 I made these centerpieces…cut the "2016" on my Cricut Expressions and handmade all those little tulle balls! I sprayed adhesive on the mason jars then coated with glitter then coated in workable fixative to try and hold the glitter in place. The place mats were from Dollar Tree, as were some of the decorations (tissue paper poms, mini tissue paper pom garlands).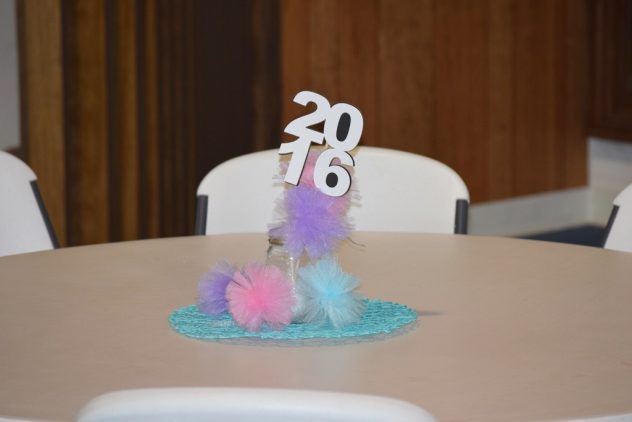 And I setup a "photo booth" area…(perks of photography on the side – already had backdrop stand and backdrops). The photo is missing the "Class of 2016" Mylar balloons I added, but you get the idea.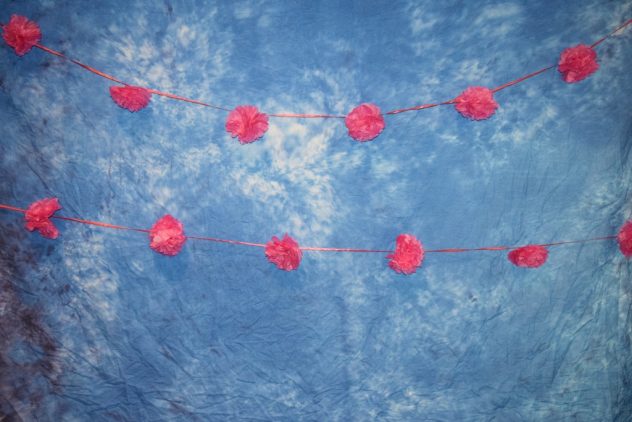 I setup an "activity" table, with crayons, colored pencils, markers, coloring sheets, crossword puzzle books, word find books, origami paper, etc. She said "no one's going to do any of that!". She lied. 🙂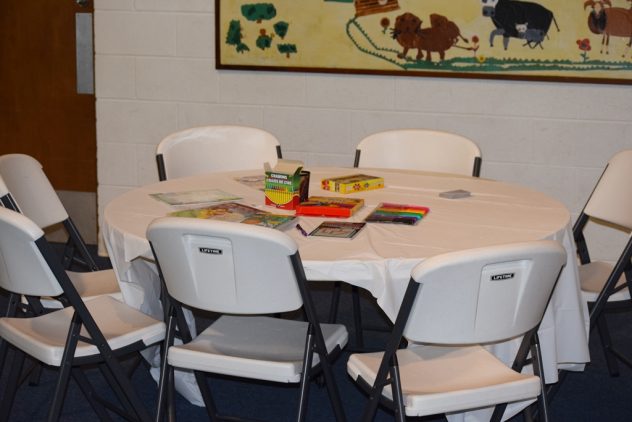 I setup another table that was the "memory" table and party favors…I had a photo of her in a frame, along with index cards in a box and instructions for her friends to write out memories for her then stash them back in the box for her to read later.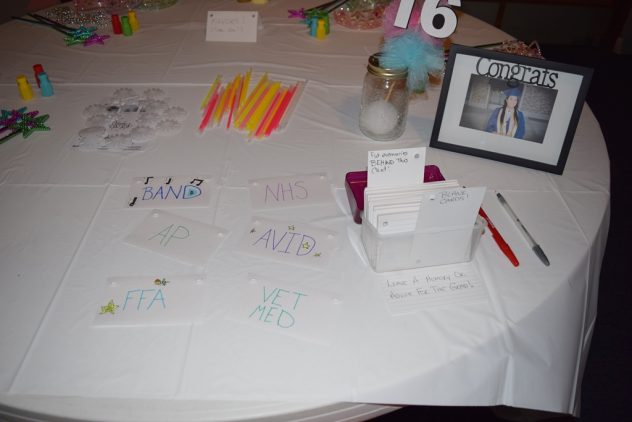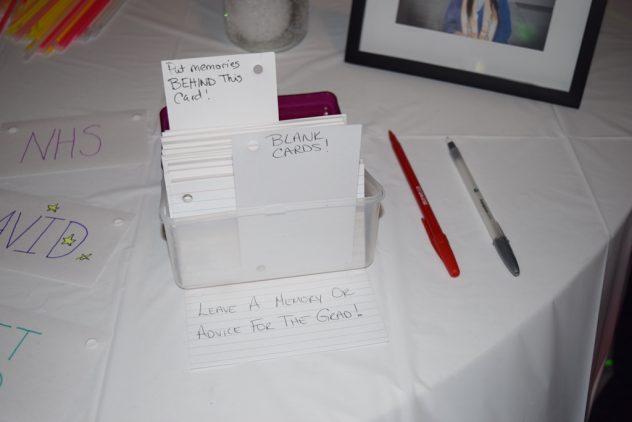 Party favors were mini bubbles, glow sticks, tiaras, silver bead necklaces and wands…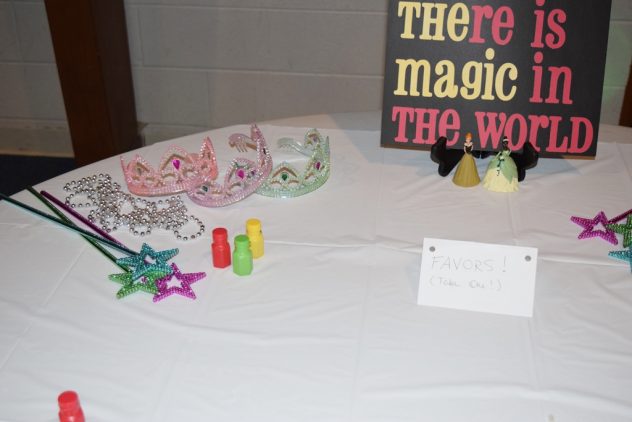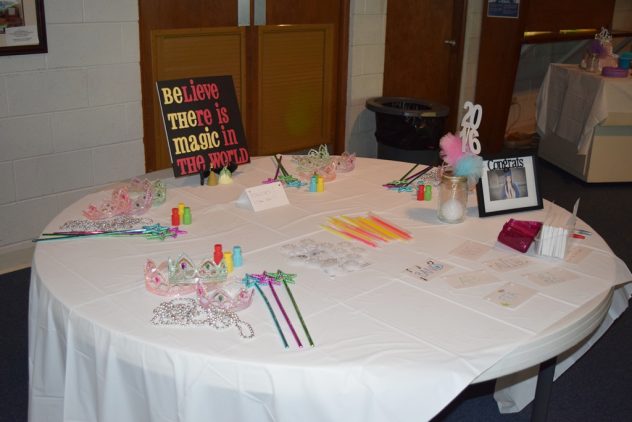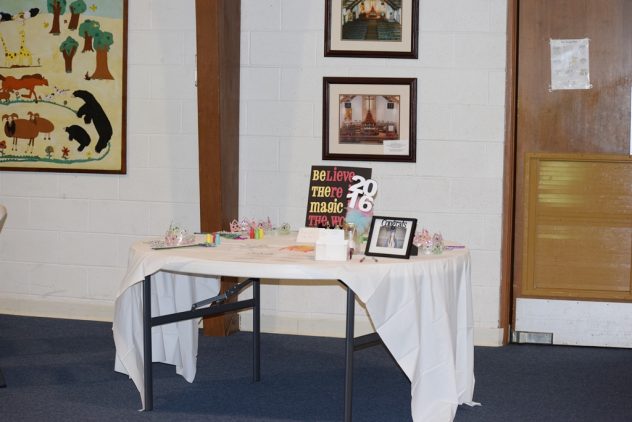 The sign was to pull in some of that Disney-ness and also cut on my Cricut machine.
At the food table, we had the cake, fruit cups with cream cheese fruit dip, veggie cups with Ranch dressing, chicken nuggets, chips and tea and lemonade. The chicken nuggets were gone in about 2 minutes and the cake, once we cut it, also disappeared very quickly!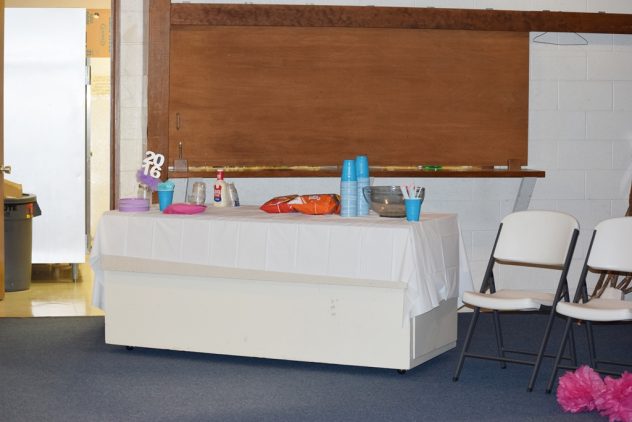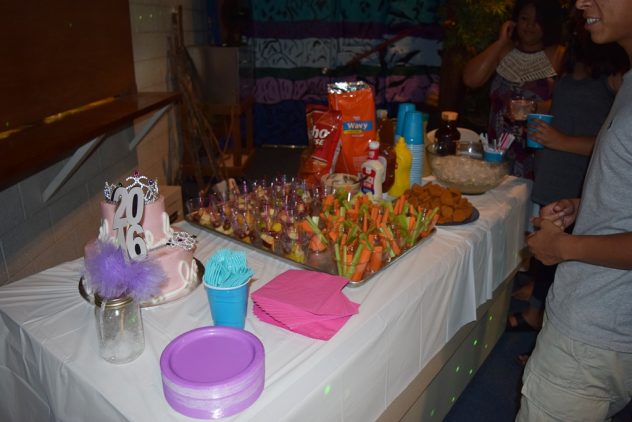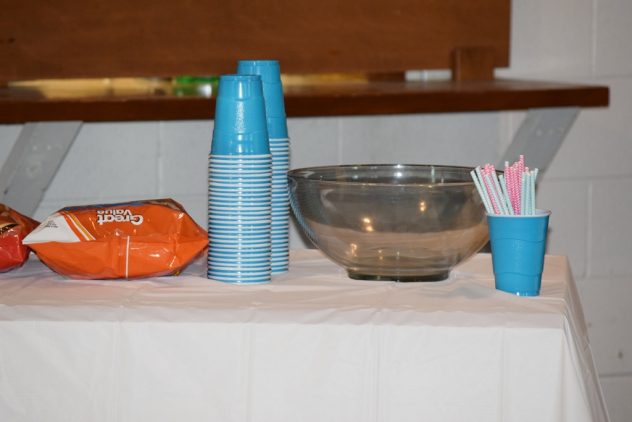 We had a great cake (from Walmart!) and it was affordable and tasted fantastic!
Sadly, our fog machine failed us (I think it needs a good cleaning) BUT all else went well!
You can also catch this on Catch My Party!