Pin It
I'm a little late posting this, but at least it's still the first of the month!  I hope you'll check back and check my store over at Wilma4Ever later, as the full kit of this blog train this month is HUGE!  The colors are great and who doesn't love a theme with a reason to use a million flowers?!?!?!?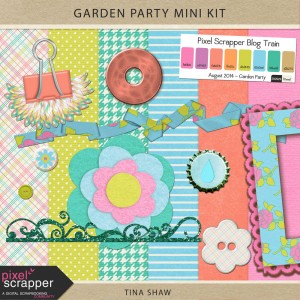 My mini kit contains 6 300dpi full-size .jpg papers and 10 300dpi .png elements.  The full kit will have over 65 papers and over 240 elements (and I'm not done yet…)!!!
Catch the full train HERE!